Pet Friently PureColor Fiber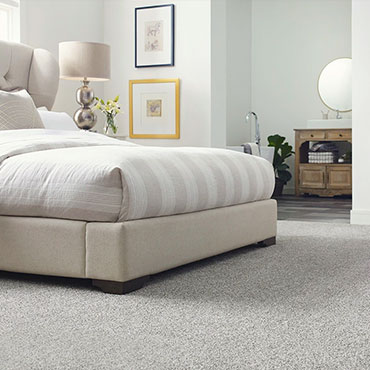 Our proprietary PureColor solution-dyed fiber is superior to traditional piece-dyed fibers.
Imagine the difference between a carrot and radish. The color on traditional carpet fibers sits on top like the red skin of a radish. With PureColor, the color penetrates the fiber like the orange of a carrot
Doesn't fade from prolonged exposure to harsh sunlight
Won't wear, even in high-traffic areas and has built-in soil resistance
Won't bleach from spot cleaning from household cleaners
Resists staining from things like red wine, chocolate and pet stains
Historically, solution-dyed carpet was a premium, only something a consumer could have if they were willing to pay for it. Modern manufacturing technology and logistics keep PureColor affordable for any homeowner. Our product stays within the four walls of our state of the art manufacturing facility, from the extrusion process until it ships out to our retail customers.
---
NOTE:
Rubber Tree Flooring & Design does not carry every style of product. Check with us first about a particular product or to see if your product choice is available for special order.
---